We got up this morning, and I was finally able to wear my contacts again, without the possibility of them getting infected again! A little too much info, but hey, I was excited!
Today was early entry day! So we got there before opening, but unfortunately, not early enough...




We decided that we'd try for Finding Nemo today... By now, I'd sort of explained many things Disney to Chris, so he understood about what the lines would be like, and that we needed to do a quick walk to get there. He didn't quite get the long lines for everything in Fantasyland though, which would probably be a better way of spending our early entry time. But that's ok. We lined up for Nemo.




When we got there the sign only said 15 minutes... But by the time where we were in the line had looped back to where that sign was, it had changed to 60 minutes... It took us the early entry hour to do the line and ride Nemo. That's ok though, we can now say "I've ridden Finding Nemo at Disneyland" which is something a lot of people can't say.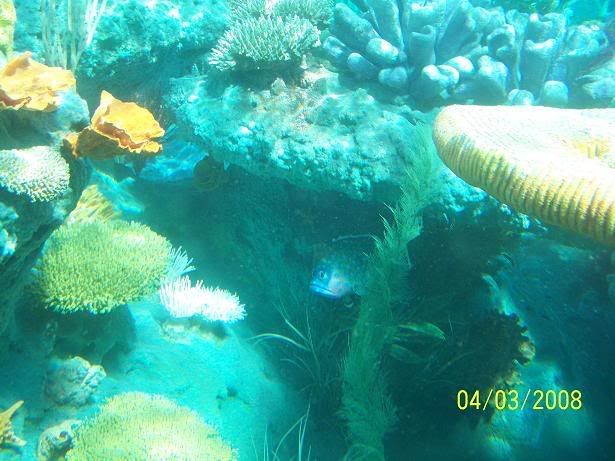 Yeah, it's a cute ride, but like many people have said, not worth the wait...




After Nemo we rode Buzz Lightyear. I really enjoyed this ride! It's become one of my favourites! I think it's because I'm so competitive. Chris managed to beat me every time. Damn him!




This picture was from a later time in the trip, but it had my best score on it... For some reason though the score didn't come up on the picture... Damn that too!!




Next we rode Space Mountain. This was another ride that Chris was a little scared of. He didn't like the idea of not knowing what was coming next. So the nerves set in, and he was cursing me because he's already told me that he didn't trust me when it comes to rides anymore. But he wanted to ride it, so we were in line. This is a great ride too! I didn't get to ride it last time I was here, because it was getting refurbished or something. So it was good to see what all the hype was about. I would have liked to have ridden it with the rock music. I think that would have been good. Anyway, Chris loved it too, his trust was restored.
When we headed outside the Jedi Training Academy had started. I wasn't particularly interested in seeing this show, but it was on, so I ducked in to take some quick snaps.




I agree with all of the people who have commented on how massive this guy is! He's so tall!
We headed back out to Fantasyland, I wanted to get a photo of Snow White's fountain. We were heading in that direction when some fella, who was about 50m away from us started calling out to a group of people who were walking towards us about turning down the pathway that lead to the Arial fountain. We just figured that he was talking to that group of people, but we looked in the direction he was pointing anyway, and what do we see?!?! The Dream Squad!!! More Dream Fast passes!!!
Yay! We called out to a few more people who were just walking straight by, so they could get fast passes too. Then we headed over to get the photos that I wanted.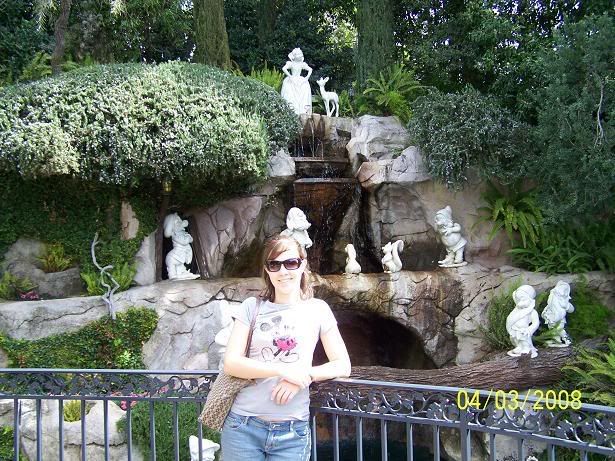 Then this little fella caught my eye, and I had to get a photo of him too.




By now it was about 11am, and I wanted to get a water side table for our meal at the Blue Bayou, which was at 11:40, so we headed over there anyway. We had a quick look around the glass shop that was across from it, and then checked in and hung around the lobby.
We got that waterside table that I wanted. And of course I ordered the Monte Christo, with the Gumbo side.




Now the gumbo was probably enough to fill me, but hey, I wanted a Monte Christo... Of course, I only ate 1 quarter, and a couple of bites of another one, and that was it, I was done. But it was sooo good!!! But confusing... It was a confusing meal. Savoury, yet sweet.