We slept in today. I'd completely lost my voice... I knew it was coming, my voice had been crackly all week because of my cold, but I was at Disneyland, so I couldn't really be bothered to do anything about it. Chris made me take the day off though. He told me that we could go to Disneyland on Monday instead of today. We weren't originally planning on going to DL that day, because it's the day we fly out, but our flight wasn't until after 10pm...

When we eventually got up we caught a taxi to The Block to do some shopping. This is a nice shopping centre, but not as good as I was expecting. We bought lots of lollies – or candy, whatever you want to call it – from the lolly shop, and spent the day wandering around the shops.

We had a lovely lunch at the Alcatraz Brewery. I had some sort of hamburger with pineapple relish. Chris had something that was really spicy. I can't have spicy stuff, because I'm a sook.

When we'd looked at just about everything there was to see at The Block, we caught another taxi back to the hotel.

We then spent the afternoon in DTD shopping and getting souvenirs for the people back home. We had a PS at the Rainforest Cafe that night so we just spent our time looking around and buying unhealthy food. We did a bit of people watching and waited for our dinner time.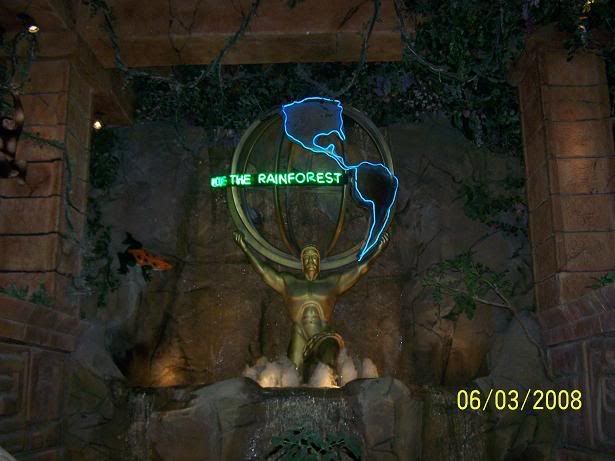 I really enjoyed the rainforest cafe. It was difficult trying to order my dinner, mainly because it's noisy in there, plus every time the waiter came to our table it just happened to be in the middle of a thunder storm...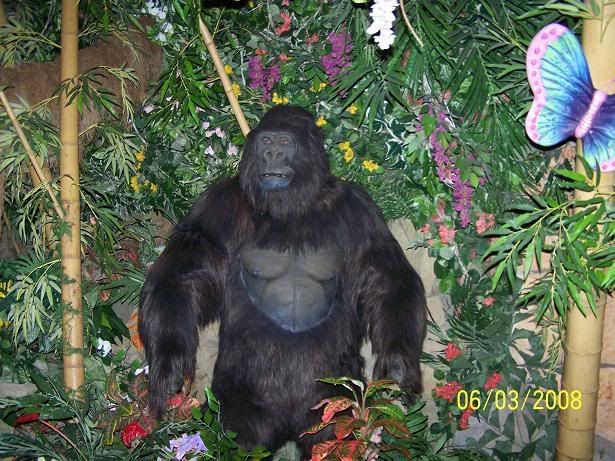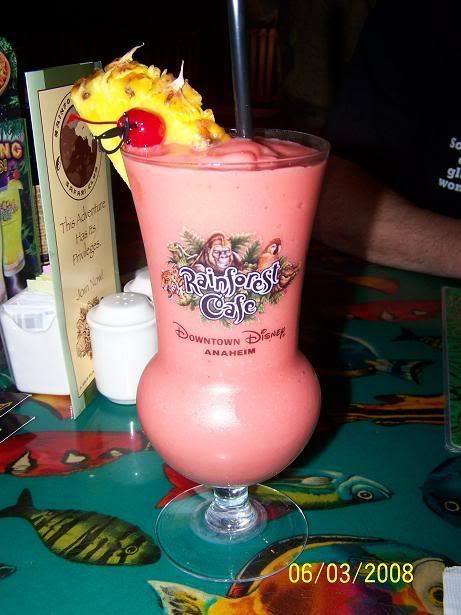 I had the chicken Caesar salad, which was nice, but I didn't even come close to finishing it because I still wasn't feeling well. I also had several of these yummy drinks.




I can't remember what they're called though...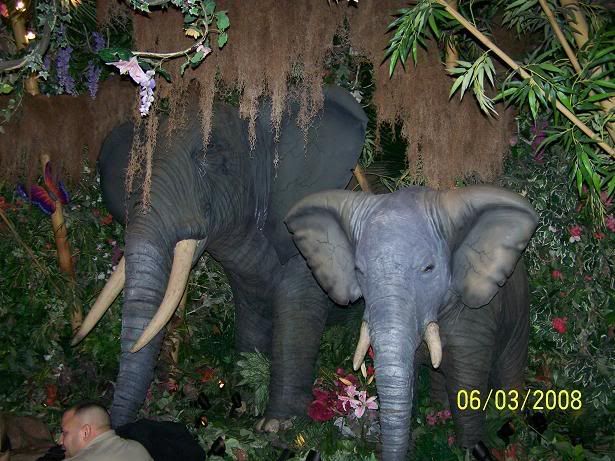 Once again we strolled back to the hotel through DTD, people watching, buying souvenirs and deserts. Mainly fairy floss.

My description of each day seems to be getting shorter as I go, and trust me it felt that way too. Sleeping in late and being forced to go back to the hotel early was starting to get annoying. But I was sick, and I suppose I needed it, but it was really annoying!!!

So, back to the hotel to watch the Disney chanel...